Below is the lesson for "Careless Whisper" by George Michael.
Helpful Tips
Learn George Michael's signature song! This fingerstyle arrangement is presented with a full band backing track, but can also be played as a solo ukulele piece. One of the things I love about this arrangement is how Evan blended the harmony into the melody. This creates a tonal landscape that's harmonically rich, but ups the difficulty in its intricacy. You see, the tricky thing about this piece is that the melody and harmony can be quite syncopated.
Syncopation means that we are hitting "off" the beat. This can be tough because playing off the beat doesn't come as natural as playing on the beat. Therefore, my approach for teaching the part 1 and 2 lesson was to tackle the syncopated bars 'by ear', and the easier rhythmic bars 'by counting'.
Playing by ear simply means to memorize the beats. In other words: if you can sing it, you can play it. Whereas counting rhythms requires an understanding of rhythmic notation.
If you really want to gain a thorough understanding of rhythmic notation, there is no better way than by learning to read standard notation.
Part 1 – Performance & Free Lesson
Part 2 – For Premium Members Tab Play Along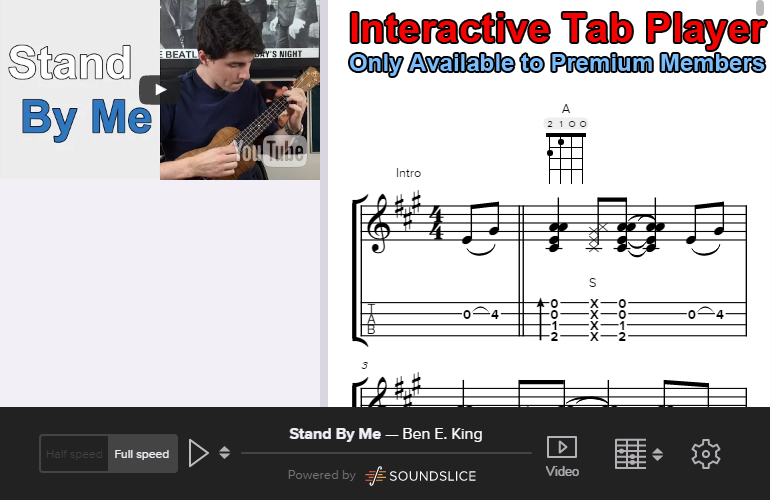 Backing Track Play Along – No Ukulele