March 5, 2017 at 1:36 pm
#10548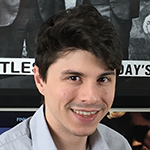 Andrew
Keymaster
Hey Sheryl,
You can disable the video portion and only play the audio with the tab (to adjust speed incrementally from 25% to 100%). You can do this by clicking on the gear icon and choosing the "audio only" version instead. Furthermore, you can select "synthetic" (same steps as above) and it allows you to turn a metronome on, which is a great asset! Unfortunately, there is no count in method at this time (i.e. 4 clicks before measure one).
Also, here is a complete list of features with video demos (which shows how to loop/highlight bars, etc): Soundslice Features
Let me know if you have any other questions.
Cheers,
Andrew