April 30, 2017 at 7:16 pm
#11251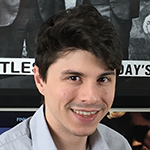 Andrew
Keymaster
Hi Ryan,
First of, thanks for supporting the site for all this time! I really appreciate it.
You've brought up a great point, and I'd like to address it. In January of 2015, the site switched over to 100% ukulele lessons (you can read about our history here). Our business model throughout 2015 and most of 2016 was, as you stated, the release of a popular fingerstyle arrangement every Friday. (I believe its been a year and a half that I have been sticking with that release schedule, without missing 1 week.)
But towards the end of last year, it became apparent that we needed to evolve the site into a place where you could actually learn to play ukulele instead of just learning arrangements of songs. I wanted to help people develop their playing skills and technique. This way, they would establish a foundation, which would help to tackle the arrangements on our site.
Therefore, I decided to move away from that business model and introduce Courses, Concept Lessons, and Original Etudes. These lessons are specifically focused on developing certain techniques, playing styles, etc.
Moving forward, I plan to release 1 arrangement of a popular songs every 6-8 weeks. I'm currently working on Seven Nation Army by The White Stripes, which should be out in May. Now I realize some members, such as yourself Ryan, prefer the older business model. But, I hope you understand why I have changed to our current model.
With that said, we are constantly evolving and I am currently working on introducing a new concept to the site. I can't give it away yet, but it is going to be a very beneficial asset to our learning curriculum 🙂
Cheers,
Andrew