July 6, 2017 at 7:09 pm
#12747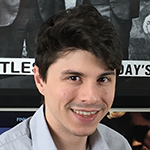 Andrew
Keymaster
Excellent playing Phil! So your post brings up a good point. I've received a few emails from more advanced members stating they were going to sit this month's challenge out because it is beginner themed.
Now this brings up an interesting thought on my end. Yes, this month's songs are easy, but the challenge for an intermediate and advanced player lies in how you perform the piece.
The hardest part of playing is: The feel, achieving clarity in every note, and timing. All three of these aspects you nailed in your performance Phil 🙂 So, I would like to see everyone who's an Intermediate to Advanced player participate in this month's challenge with these three criteria as your goal.