July 23, 2017 at 9:22 pm
#12936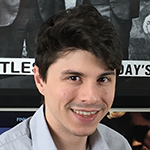 Andrew
Keymaster
Hi Anna,
Great question! First, don't forget to account for the A string as you move up the neck:
2220 (D), 4442 (E), 5553 (F), 7775 (G)
—-
In the description beneath the tab for that section it states:
Now look at the second chord: G Major. Again we can see that the third string has been removed and we are playing it as an open string. This introduces a C note. If we recall how a major chord is formed, we realize that C is not in G major.
G major: G (1) B (3) D (5)
C is the 4th of the chord. Since C is neither the 1st, 3rd, or 5th of the chord, it is considered an extension. Extensions add color to the chord and will be discussed in an upcoming unit.
—-
So, this chord is really an: Gadd11 but it was formed from the D shape:
7775 but subbed out the duplicate G (3rd string, fret 7 for a C note – open) and the duplicate B note (4th string, fret 7 for a G note – open).
This yielded us Gadd11: 0075
Notes: G (1) C (11) B (3) D (5)
Extensions are discussed in this lesson (further along) in the course.
—-
Hope that helps, let me know if you have any questions 🙂