June 1, 2022 at 5:25 pm
#52242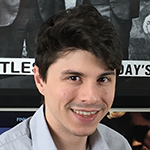 Andrew
Keymaster
Wow! 100 members joined us for this month's challenge! It has truly been a pleasure to watch everyone's performances and offer my humble feedback. BIG thanks to each of you who participated and bravo on a job well done!
Our June Challenge is LIVE and the theme is: Opera Songs! I hope each of you joins us again.
Below, I will post a list of members who participated in the May challenge for your second chance to win the Kanile'a Ukulele. Please let me know if there are any discrepancies.
—-
jbmills07
jbmills07
mark1256
mark1256
evapaju
evapaju
lyndallk
lyndallk
laurakarr12
laurakarr12
qiuyan
qiuyan
clempek
clempek
nthibode
nthibode
rafaela
rafaela
deadbuggy
deadbuggy
cemusicalele
cemusicalele
leb397
leb397
debb1985
debb1985
katazumiri
katazumiri
jsanjuan
jsanjuan
dianna
dianna
lynnzo
lynnzo
artcrocker
artcrocker
pysanky
pysanky
shmu88
shmu88
ccwuke
ccwuke
moonshine
moonshine
johanna2509
johanna2509
simonalexander
simonalexander
tric_o_tronic
tric_o_tronic
gi_gi_
gi_gi_
rebeca
rebeca
leslieb
leslieb
zongozongo
zongozongo
sir_anzalot
sir_anzalot
suekulele
suekulele
ebetsimo
laurajax
laurajax
joe150
joe150
riley_ukulele
riley_ukulele
gmflin8
gmflin8
jebergeron
jebergeron
ukandrea
ukandrea
misterbones
misterbones
brettboy
brettboy
jchita
tessiert
tessiert
karenj
karenj
lisadmh
lisadmh
lhamilton
lhamilton
june2020
june2020
wongbrown
wongbrown
akukes73
akukes73
gstriph
gstriph
kdeacon7
kdeacon7
ldarrow
ldarrow
joannetala
joannetala
barbecueblack
barbecueblack
tules14
tules14
samash07
samash07
yukalele
yukalele
richard_siegert
richard_siegert
biancak
biancak
morrieuke1
tim0721
tim0721
nelsonlin2021
nelsonlin2021
ukulelee
ukulelee
dorabr
kpurdy
kpurdy
dividedsky
dividedsky
andrewvh
andrewvh
kidelozzi
kidelozzi
uku241
uku241
seoulkim
seoulkim
maryjanew
maryjanew
dal08260
dal08260
annemarie
terryfallon3
terryfallon3
cimarronsailor
cimarronsailor
coffeemug
coffeemug
henri0
henri0
antotonin
antotonin
janaq1
janaq1
sarahd
sarahd
jayton
jayton
sarrafina
sarrafina
robinboyd
robinboyd
jlbross
jlbross
mademoiselleannette
casadot349
casadot349
ukealori
ukealori
dottiectrain
jeg143
jeg143
smudge
smudge
mkstewart67
mkstewart67
russellbarnett
russellbarnett
omaon4
omaon4
puppylovesuke
puppylovesuke
ukukelley1
ukukelley1
kmoore925x
kmoore925x