June 26, 2022 at 12:39 pm
#52413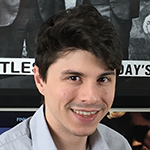 Andrew
Keymaster
@barbecueblack – Excellent performance! Keep working on the bars with the 16th note triplets, those are the toughest ones! Everything else was bravissimo 🙂

@suekulele – Awesome performance, Sue! Only thing I'd say as you continue to practice is to play along with a metronome or the tab player. Either will help tighten timing.

@dal08260 – Perfect performance, well done!

@lhamilton – Wow, Linda! Such a beautiful and impressive performance! I'm going to send this to Ashley, I'm sure she'll love it 🙂

@qiuyan – Bravo! Amazing job on the timing. And great feel throughout! The one technique I want you to work on is hammer-ons & pull-offs. It looks and sounds like you're not connecting, in other words following through. You know how they say in baseball that when you hit the ball you don't stop swinging. Same thing here.
The goal for this technique is three fold. One, to cut down on the work of the right hand (less picking). Two, to achieve a different timbre of the notes. Three, for the notes to ring out at the same volume as if picked.
The latter is what I want you to work on. Check out this lesson. It'll cover the fundamentals. For H/O, make sure you're coming down with enough force to get both notes to ring at an equal volume as if picked. For P/O, make sure when you're pulling off that you're tugging the string slightly down, not just lifting directly up.

@robinboyd – That was awesome y'all! I love it 🙂