June 26, 2022 at 5:34 pm
#52420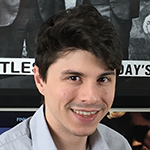 Andrew
Keymaster
@ldarrow – Beautiful performance, Linda! Your progress has been truly amazing for less than 2 years of playing! Def keep up the great work!
For the string tugging, you might be in the midst of undoing a bad habit. Therefore you'll have to work hard and be cognitive of how you are fretting while playing.
Try taking a part of this song and simplifying it so you can practice on not tugging when switching from chord to chord. For example:

@rickeymike – Bravo Rickey and I love the video!

@mark1256 – Way to go Mark!! I've heard some big improvement in your playing this year. It's been very inspiring to watch!
The best advice I can give as you continue practicing is to work on 4 or 8 bar sections at a time. Focus on timing, note clarity, and feel. Don't worry too much about speed. 80% or slower is cool. The other areas are more important.
I think you have a really good base established for this tune. So you just want to hone in and chisel it to perfection.

@tim0721 – Awesome performance, Tim! Excellent feel throughout! And you know you rocked it when that smile pops out at the end 🙂