June 30, 2022 at 11:23 pm
#52520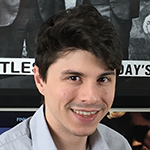 Andrew
Keymaster
Here's everyone on page 8 that I hadn't gotten to yet.

@pysanky – Your performance was phenomenal! Great feel and energy throughout. I have no critics. Keep up the great work!

@uku241 & @dottiectrain – Bravo! Excellent duet, you guys make a great team! I loved it!
Last month I left you this feedback:
One thing I want you to take a look at is this lesson. It's an overview on how to hold the ukulele. Read the article and watch the video at the bottom of the page. I want you to angle the neck up a little bit, because you're currently holding it like a guitar. If you can point the neck up at a 45 degree angle, it should make playing easier 🙂
Ask your dad to help you with this. He's got great posture and form.

@biancak – That was an incredible performance. What you wrote implied that you learned it in two days… and played it like that!! Even I can't do that! Wow!

@henri0 – Another fantastic performance with great feel throughout. Awesome work, Rhian!