July 26, 2022 at 1:55 pm
#52864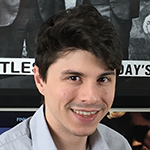 Andrew
Keymaster
@biancak – Beautifully played 🙂

@leslieb – Well done, Leslie! I have one tip to make your transitions more efficient. When you switch chords, for example going to F in bar 4, I noticed that your index finger goes down first then your middle finger. Try to place both down at the same time. Same thing goes for the G chord transition in bar 2, although you can make that one easier by omitting string 1 since that note is not needed (in other words, fret a G5: 023X).

@jedart – Great singing and playing, Jed! This is a tough song to play with so many barre chords, the swung feel, and the fingerpicked sections. I thought you did excellent in all these areas! I would mainly focus your practicing on the transitions that you hesitated on. Loop these sections w/out the vocal then add it in.
Last thing I want to mention, see if you can get the chromatic walk-up intro to have more of a triplet rhythm. Check out this lesson for help with that rhythm.