July 29, 2022 at 2:49 pm
#52908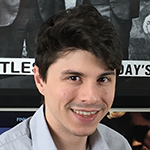 Andrew
Keymaster
@shmu88 – LOL I'm rooting for you!
Everyone on page 8 that I haven't gotten to.

@terryfallon3 – Great job, Terry! It's always tough to pick a key with singing because everyone has a different range. It's extra tough with an arrangement like this one because it's not the most conducive for using a capo to change the key since you're playing throughout the span of the neck.
This is a tough song to play with so many barre chords, the swung feel, and the fingerpicked sections. I thought you did excellent in all these areas! I would mainly focus your practicing on keeping it steady (timing wise). Try working on one verse or one chorus at a time sans vocals.
Lastly, see if you can get the chromatic walk-up intro to have more of a triplet rhythm. Check out this lesson for help with that rhythm.

@uku241 – Bravo! Excellent take, I really enjoyed watching your performance Brian! Keep up the great work 🙂

@leb397 – Brilliant take Louisa and excellent job getting the strum technique down 🙂

@andracass – Good to see you again, MT! Performance was great! Only thing I heard that was off was the chord hit in bar 13. Switch back to an F for that measure.

@bibilele – Excellent take! 🙂
Everyone on page 9 so far.

@bev400 – beautiful playing, well done!

@dividedsky – excellent take!

@antotonin – Woah! That was awesome! Killer groove throughout and you rocked that solo. A little more practice on that fast pentatonic lick and it'll be perfect. The only other area to clean up is the plucked double stop section. It's tough with how fast the tempo of this tune is. Overall, I loved your performance and the shades were a nice touch!

@turkgoose – great groove and feel throughout! Try looping measure 12 with me in the tab player. That'll help tighten up the timing/rhythm of that bar. Overall, you aced it! Keep up the great work and thank you for the kind words. I really appreciate it 🙂