August 15, 2022 at 11:13 pm
#53212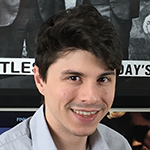 Andrew
Keymaster
@katazumiri – Beautifully played and the tone on your uke is lovely 🙂

@pysanky – It was a great take! Lovely playing 🙂
One suggestion, sometimes in the B Melody you pluck the G string strongly and it overshadows some of the melody/harmony. I'd suggest a lighter pluck like you did in the A Melody. That'll yield a sweeter blend.

@gstriph – It def does have the DITW vibe 🙂
Performance was great! Only thing I'd say is keep working on the transitions in the B Melody. But overall is was excellent! Great job this month, Jerry.