October 30, 2022 at 2:49 pm
#54373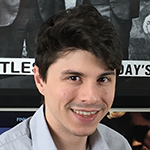 Andrew
Keymaster
@ukealori – Great fingerpicking, Lori! From here, focus on increasing tempo. Try five or ten BPM faster and build it from there 🙂

@maryjanew – Very cool to see you add the harmony, MJ! And I love the aesthetics of the video! Melody was great overall. A few rhythms were off, so I'd keep practicing with the tab player. You may also want to try counting the rhythms out loud as you play. That always helps.

@ccwuke – Playing sounded great! Just fine tuning from here 🙂
P.S. Don't forget to add the premium tag.

@riley_ukulele – Yikes! Sorry to hear about your hand, but it sounds like it healed well! Performance was great and I love the rhythm change you added in the breakdown.

@madhuri – Beautiful playing, bravo 👏

@akukes73 – Ash, the squeaks are caused by not maintaining pressure on the note when pressing down (fretting). Try practicing at a slow pace to work on getting the note(s) to ring for the entire duration.
I thought your performance was great overall! All 4 melodies were wonderfully played.

@kdeacon7 – Great performance, Kelly! I'd recommend looping bar 6 and 12 (7 and 13 in the tab player) to work on tightening the rhythm. Also, when you go back to the A Melody, make sure to start at the top 😉