October 31, 2022 at 12:59 am
#54403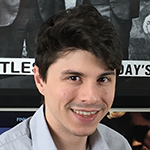 Andrew
Keymaster
Here are the rest of the folks on page 8 that I hadn't gotten to.

@ldarrow – Beautifully played and I love the cameo with your dog 🙂

@lynnzo – Fantastic playing! Only thing I'd recommend is to loop bar 6 (7 in the tab player) to work on tightening the rhythm.

@just-in – All 4 were beautifully played and very impressive speed on the last melody!