November 4, 2022 at 7:12 pm
#54562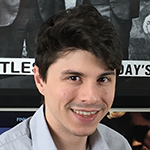 Andrew
Keymaster
@johanna2509 – Beautifully played! Was an honor to share it in our newsletter today 🙂

@clempek – I think you def have the chops for it! It was very well played. But there is one thing I would suggest focusing on, which is finesse. Check out this lesson for an in-depth look at this concept.
But what I would suggest is to try to soften your attack. Here's a video I made for another member awhile back on this song. It talks about how to do achieve a softer, sweeter tone.

@samash07 – Fingerpicking sounds great, Sam! What I would work on is timing. Try playing along with AJ and tapping your foot along. If you count the rhythms out loud as you play, that will help too.
You can also try putting the tab player in "synthetic mode", activating the metronome, and muting both piano staffs. That way you can focus on just the melody.

@madz_about_uke – Beautifully played and I love the backdrop!

@deadbuggy – Love the changes you threw in! Fantastic feel throughout your performance and that ending was absolutely gorgeous! Bravo, Sara!