November 4, 2022 at 8:53 pm
#54567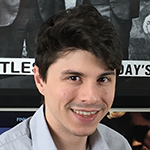 Andrew
Keymaster
THANKS TO EVERYONE WHO PARTICIPATED THIS MONTH! WE HAD 93 MEMBERS PARTICIPATE! YOU GUYS ROCK!
Stephen and I were BLOWN AWAY by how amazing everyone did! Big round of applause to everyone who participated this month. 🙂
Hope to see y'all in our November Challenge!
Here is a list of everyone who earned an entry for the giveaway. Please let me know if there are any discrepancies.
—-
shmu88
shmu88
rebeca
rebeca
jbmills07
jbmills07
deadbuggy
deadbuggy
marlongas
marlongas
lyndallk
lyndallk
clempek
clempek
rafaela
rafaela
gmflin8
gmflin8
lisadmh
lisadmh
didyyh_guitar
jebergeron
jebergeron
misterbones
misterbones
suekulele
suekulele
brettboy
brettboy
kidelozzi
kidelozzi
leb397
leb397
madz_about_uke
madz_about_uke
katazumiri
katazumiri
joannetala
joannetala
johanna2509
johanna2509
jedart
jedart
mark1256
mark1256
lhamilton
lhamilton
mark65536
mark65536
dianna
dianna
june2020
june2020
karenj
karenj
richarde
richarde
joe150
joe150
samash07
samash07
bibilele
bibilele
addilein
addilein
gisele
gisele
nelsonlin2021
nelsonlin2021
krajisunny
lynettejd
lynettejd
ukulelee
ukulelee
gstriph
gstriph
erin99
erin99
ukealori
ukealori
maryjanew
maryjanew
ccwuke
ccwuke
riley_ukulele
riley_ukulele
madhuri
akukes73
akukes73
kdeacon7
kdeacon7
ldarrow
ldarrow
lynnzo
lynnzo
just-in
just-in
debb1985
debb1985
dermango
dermango
jody_hendrickson
jody_hendrickson
annemarie
annemarie
robinboyd
robinboyd
tim0721
tim0721
digbybare
digbybare
smudge
smudge
lbilkie
lbilkie
zongozongo
zongozongo
jgillard
jgillard
terryfallon3
terryfallon3
biancak
biancak
olemartin
olemartin
richo_uke
richo_uke
pika80019
pika80019
mrskye
k_ra11
k_ra11
mueleski
mueleski
santai
santai
concan
concan
sir_anzalot
sir_anzalot
janaq1
janaq1
mkstewart67
mkstewart67
jlbross
jlbross
dividedsky
dividedsky
yukalele
yukalele
jayton
jayton
pysanky
pysanky
moonshine
moonshine
acornjasper
acornjasper
themccoys
themccoys
mademoiselleannette
dal08260
dal08260
felixhchan
felixhchan
alysun1
tessiert
tessiert
omaon4
omaon4
jeg143
jeg143
puppylovesuke
puppylovesuke