December 16, 2016 at 12:34 pm
#9409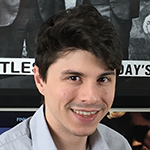 Andrew
Keymaster
After months of hard work, I'm happy to say that The Definitive Beginner's Guide to Ukulele launches today! This is a comprehensive course featuring over 25+ lessons covering everything from learning to hold the ukulele to playing your first songs!
This course was written with two people in mind:
1) The Absolute Beginner – Someone who just purchased an ukulele and is beginning their uke playing journey!
2) The Intermediate Player – Someone who has played for awhile, but wants a recap of the fundamentals to make sure they haven't missed anything critical that could slow down their development.
Click the book below to check out the course!