Try 4 Complete FREE Ukulele Lessons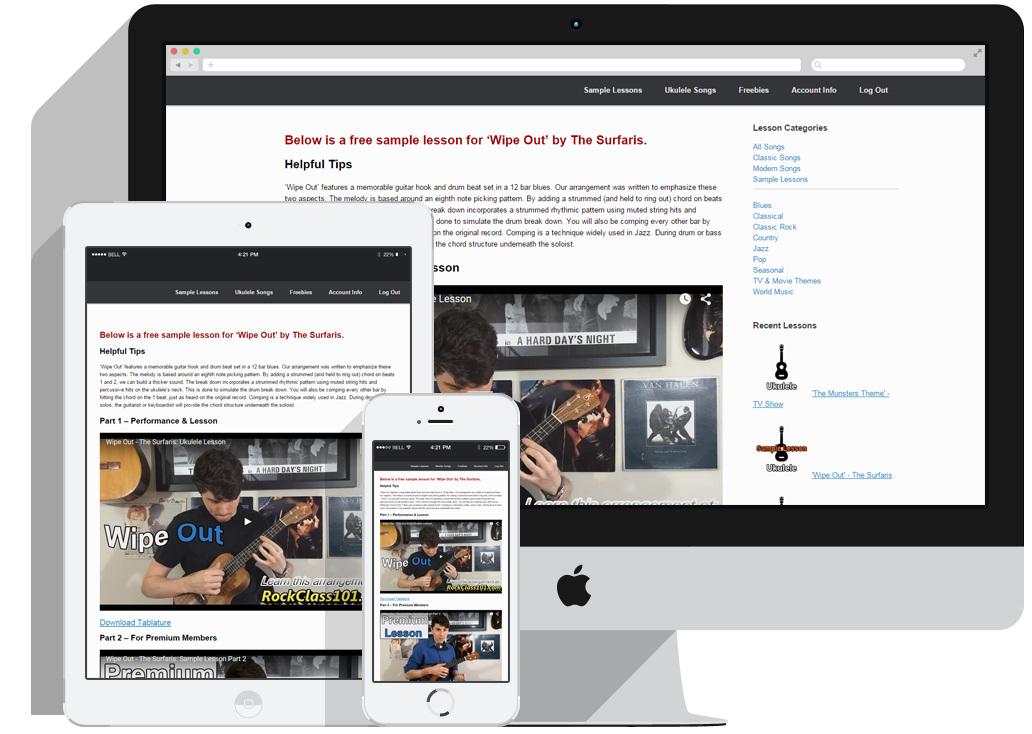 STILL CURIOUS ABOUT THE BENEFITS OF

PREMIUM MEMBERSHIP

?
Sign up for Basic Membership and gain complete access to:
---
'Here Comes the Sun' is a classic Beatles tune and is absolutely perfect for the ukulele! This arrangement stays true to the melody and is a great tune for fingerstyle playing.
---
'Wipe Out' features a memorable guitar hook and drum beat set in a 12 bar blues. Our arrangement was written to emphasize these two aspects. This is a simple and fun arrangement you can get down in an afternoon.
---
I had a lot of fun arranging this tune! The backbeat (slaps) absolutely make the arrangement stand out.
---
'Fly Me to the Moon' is a classic tune with a strong melody line that adapted well to the ukulele. I had a lot of fun with this arrangement and every time I play it I think of Bud Fox and Gordon Gekko!
---
You'll gain access to all of the video content, PDF Tabs, and the on-screen tab viewer.