Weekly Free Ukulele Lesson
So you want to get on the list?
Every Friday we release a new ukulele lesson! The first half of every lesson is always free! The best way to stay up to date with new lessons is to join our weekly newsletter (sent out on Fridays). And the only way to join the list is to sign up for Basic or Premium Membership. It only takes a minute and you will gain immediate access to these 4 complete free ukulele lessons!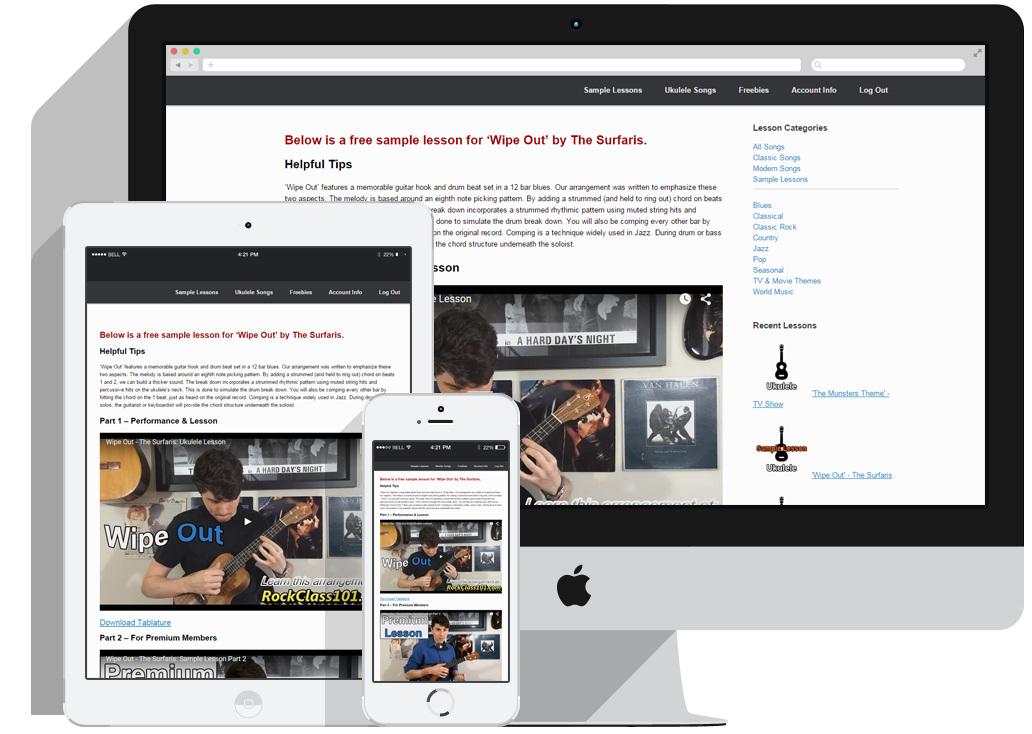 STILL CURIOUS ABOUT THE BENEFITS OF

PREMIUM MEMBERSHIP

?
Sign up for Basic Membership and gain complete access to:
---
In this lesson, we will be combining fingerpicking and strumming to create and play our first tune!
---
I had a lot of fun arranging this tune! The backbeat (slaps) absolutely make the arrangement stand out.
---
Fur Elise - Ludwig van Beethoven
A classical adaption featuring 3 iconic themes from Beethoven's piano masterpiece.
---
A beautiful melody arranged as a fingerstyle piece. This arrangement features tapped harmonics which add a unique dynamic to the performance.
---
You'll gain access to all of the video content, PDF Tabs, and the on-screen tab viewer.