Below is the lesson for "The Hourglass" by Rock Class 101.
Helpful Tips
This ukulele melody expresses the feeling of heartbreak. In this piece, you'll perform alongside the piano, acoustic guitar, electric guitar, and bass.
This song can be broken down into three sections:
1) Melody A – The main theme is played entirely with single notes.
2) Melody B – This section is a rhythmic theme. You'll learn three chords that use the same strum pattern. The second time through the form, the electric guitar will solo over the strum pattern.
3) Melody C – It's your turn to play lead! You'll learn a melodic solo that uses syncopation to create unique rhythms.
The goal for this lesson was to create a song that serves as an introductory piece for performing in an ensemble setting. It can be challenging for folks who are new to playing with others, especially if you're the only one playing a unique part. In this song, the guitar or piano doubles every section.
In Melody A, the electric guitar doubles the single-note melody the ukulele plays. In Melody B, the acoustic guitar doubles the rhythm the ukulele plays. And in Melody C, both the electric guitar and piano double the solo the ukulele plays. This is great for beginners because the doubled parts act as a guide to help prevent you from getting lost.
Part 1 – Performance & Free Lesson
Part 2 – For Premium Members Tab Play Along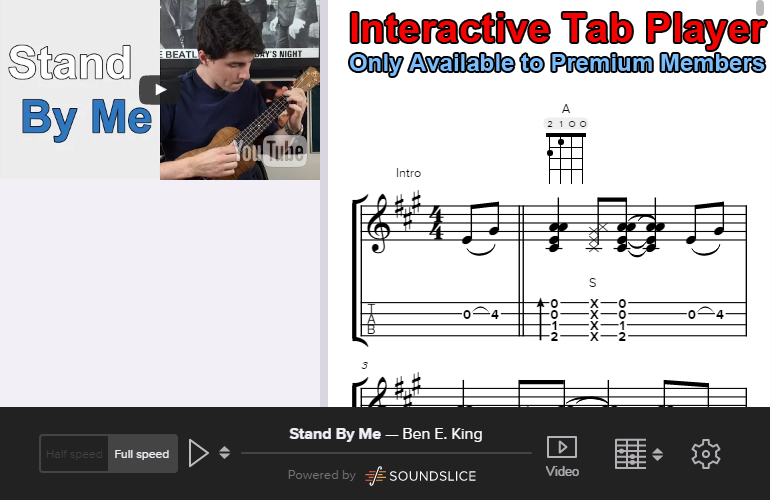 Backing Track Play Along – No Ukulele