Below is the lesson for "Green Tea" by Stephen Cox.
Helpful Tips
Learn a relaxing, bluesy chord melody which you can jam along to with a bass and cajon backing track (or play as a stand alone piece). This song utilizes a 12 bar blues chord progression that is great for beginners, as it is based around the chords G, C, and D. The strumming pattern used throughout the piece is a very common one that you can also use in many contexts/styles. Here we are using it over a light Bossa Nova bass line. The melody is also very simple and sparse, making the combined chord melody relatively easy to play.
* Note: Dig this song? Check out Stephen's CD, "Transitions" which features "Green Tea" and his ukulele composition "Autumn's Dance" (Click HERE for our lesson on Autumn's Dance).
Part 1 – Performance & Free Lesson
Tab Play Along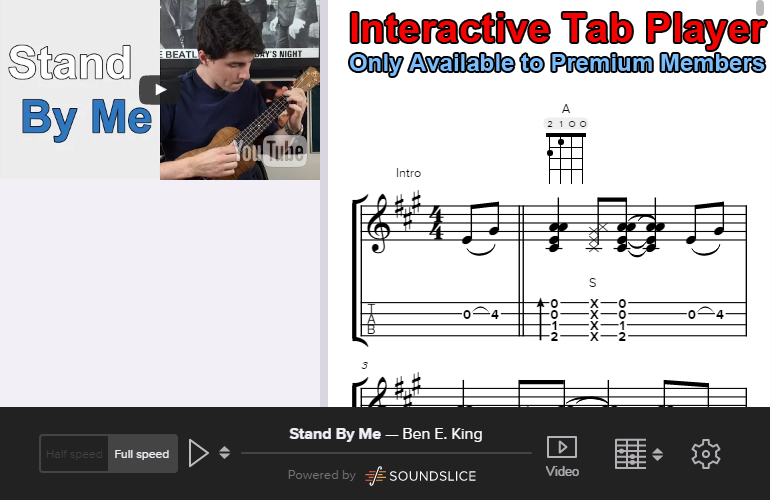 Backing Track Play Along