Below is the lesson for "In The Hall Of The Mountain King".
Helpful Tips
An iconic melody arranged as a harmonized duet suitable for the seasoned beginner. This arrangement contains 5 Themes, each Theme being 4 bars in length. What's interesting about these Themes is that there are truly only 2 melodies… wait, what? Let's look at it this way:
Theme 1 is the same as Theme 3 and 5
Theme 2 is the same as Theme 4
Consider Theme 1 and 2 as the "base" melody. Theme 3 and 4 contain the same notes, but are played an octave higher. Theme 5 is identical to Theme 1, except for bar 4.
* Note: For Soprano ukulele players: Theme 3 and 4 expand past the 12th fret, but you can still play the entire song. Since we now know that the Themes repeat, you could play: Theme 1, 2, 1, 2, 5.
Part 1 – Performance & Free Lesson
Part 2 – For Premium Members Tab Play Along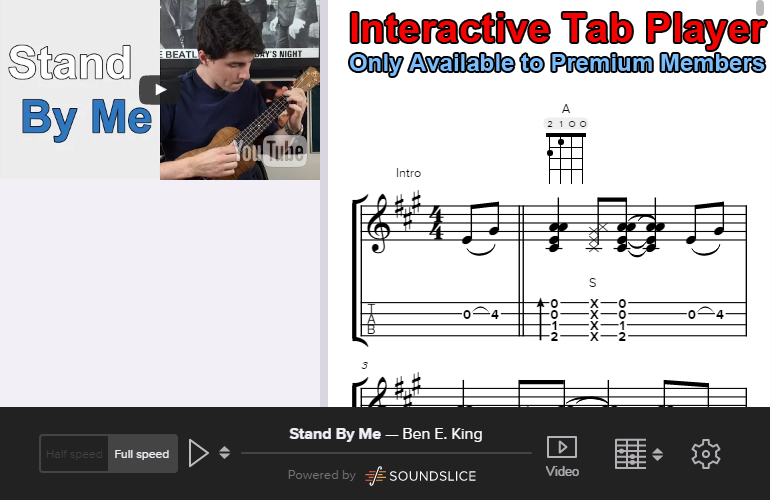 Melody Track Play Along (Harmony Only)
Harmony Track Play Along (Melody Only)