Below is the lesson for "Jailhouse Rock" by Elvis Presley.
Helpful Tips
Get ready to play along with a full band as you learn an iconic rock and roll song from the 50s! Not only is it a blast to play, but it's also a great entry into jamming with a band.
Instead of a chord melody, you'll be laying the rhythm down alongside the bass and drums to create a harmonic backdrop for the vocalist. To spice things up, you'll also learn an 8 bar solo AND a blues-infused alternative ending – the same ending Elvis's band did when they performed it live!
Part 1 – Performance & Free Lesson
Part 2 – For Premium Members Tab Play Along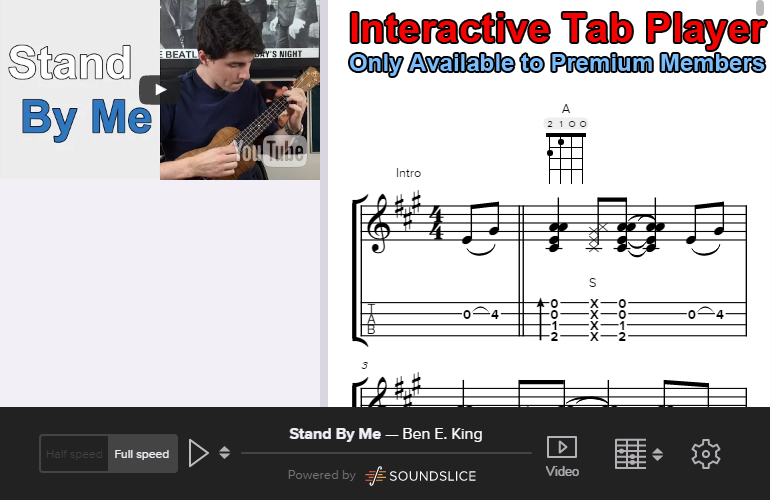 Backing Track Play Along (Sans Ukulele)