Kanile'a Oha Baritone Ukulele Review & Demo
---
Overview
Enter to win this ukulele: Find Out More!
In this review, we'll take a quick look at Kanile'a 'Ukulele's entry level baritone model: The Oha.
The Oha Series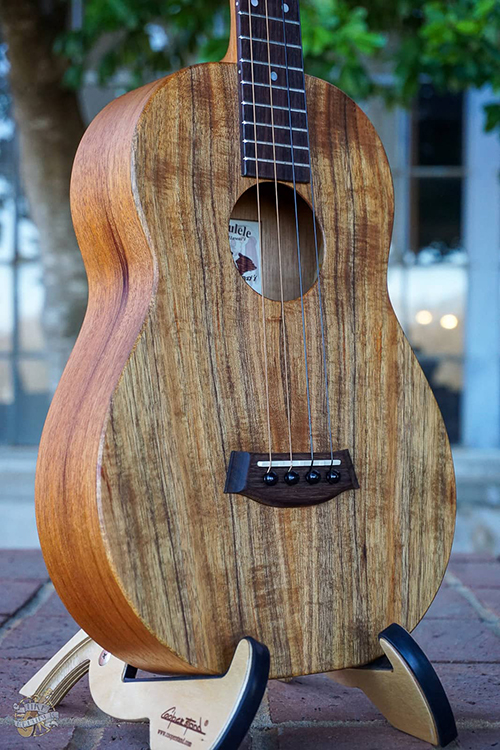 The Pros
The Oha series is the most affordable way to get into the Kanile'a brand. While this model is considered an "entry level" instrument, it comes across as the opposite. This ukulele is ideal for professional musicians and enthusiasts alike. It delivers excellent tone and playability.
The Cons
While it's a handsome instrument, some may describe it as being a bit plain-looking. Furthermore, it's constructed with mahogany for the back and sides. Only the top is made from koa – the wood in which Hawaiian ukuleles are famous for. To get into an all koa uke, you'll have to step up to the K-1 series, which is at a higher price point.
The Bottom Line
This is a premium ukulele from a highly regarded Hawaiian manufacturer. It's constructed with the same build quality and technology that's used in their higher-end models.
If you're looking for a brighter sounding ukulele, I'd go for an all koa model. But, if you want a warmer sounding ukulele, this mahogany/koa hybrid can't be beat!
Street Price: $1,245
Article by: Andrew Hardel