Below is the lesson for "Whiskey Before Breakfast".
Helpful Tips
This traditional Bluegrass song is presented as a duet and features a playful melody over fast paced chord changes. This piece is best suited for the seasoned intermediate player, as it focuses on developing advanced playing concepts. Let's dive into these concepts by taking a look at each player: Rhythm and Lead.
With the Rhythm Section, you'll be presented with quick chord changes that occur throughout the entire span of the neck. There is also a very cool walking bass line, which highlights the C Major scale, that happens in the B Melody.
With the Lead Section, you'll be working towards increasing left hand dexterity by playing phrases in positions (a.k.a. boxes). Positions compose a span of 4 frets, where each finger is assigned its own fret, across all 4 strings. Playing in positions greatly increases the efficiency of our left hand. This concept is demonstrated in complete detail in the part 1 lesson.
Furthermore, you will be using a 2 finger picking approach, known as picado, to increase the speed in your picking hand. This picking approach is commonly used in Classical and Flaminco (see our lesson on "La Gitanita") music.
Part 1 – Performance & Free Lesson
Part 2 – For Premium Members Tab Play Along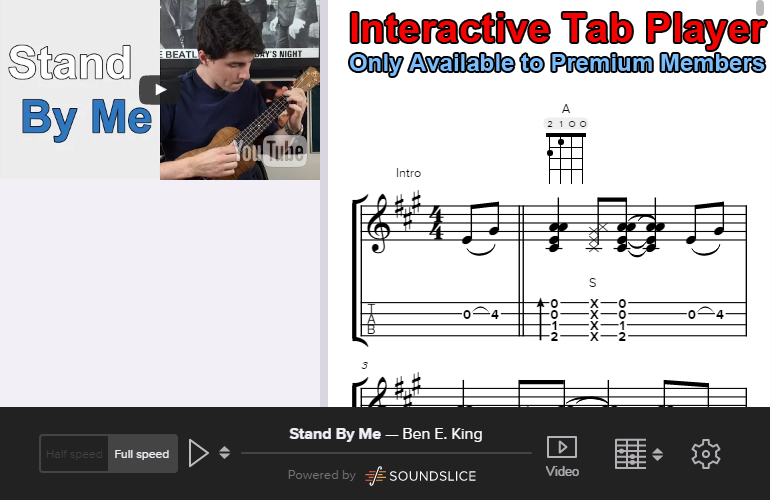 Melody Track Play Along (Rhythm Only)