Below is the lesson for "Billie Jean" by Michael Jackson.
Helpful Tips
In this full band arrangement, you'll learn a fingerstyle adaption that will strengthen your rhythmic playing ability. What's challenging about this song isn't its technical prowess, but in its constantly changing, and oftentimes syncopated, rhythms. This is most evident in the pre-chorus, in which every measure contains a unique rhythm.
Therefore, it's highly recommended that you approached this piece with the ability to comprehend the rhythms notated above the tablature. If you are new to studying rhythmic notation, start here. BUT – if you really want to gain a deep understanding of how rhythm and timing connect, there is no better way than by learning to read standard notation.
Part 1 – Performance & Free Lesson
Part 2 – For Premium Members Tab Play Along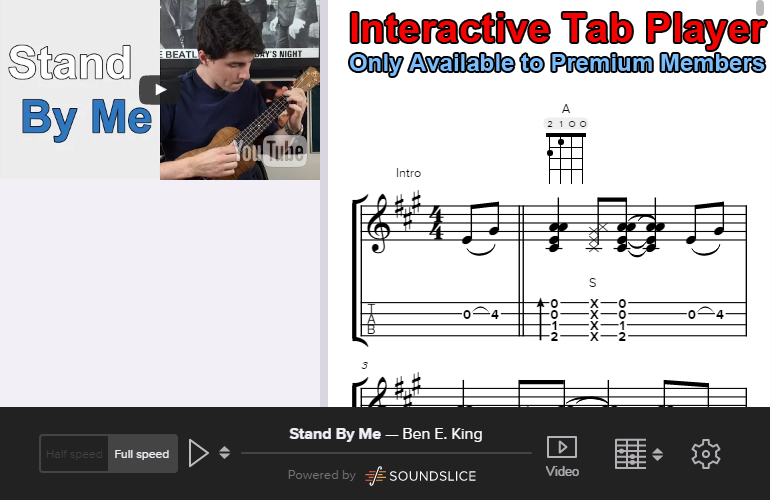 Backing Track Play Along – No Ukulele