Below is the lesson for "Moondance" by Van Morrison.
Helpful Tips
Learn to strum, sing, and play a jazz-influenced solo on this classic tune by Van Morrison. Let's talk about the main ukulele part, which is played on Low G ukulele. This part is entirely strummed as it's intended for vocal accompaniment. With that said, it's best suited for the intermediate strummer since it's:
1) Played with a swung rhythmic feel.
2) Uses chucking and barre chords.
3) Is performed at a quick tempo.
The solo, which is also played on low G ukulele, is a step up in difficulty. It's chock-full of advanced techniques, such as:
1) Slides (taught in Module 3, Unit 5 in our Beginner's Course).
2) Legato runs that are played with pull-offs.
3) Licks that use syncopated rhythms.
Part 1 – Performance & Free Lesson
Part 2 – For Premium Members Tab Play Along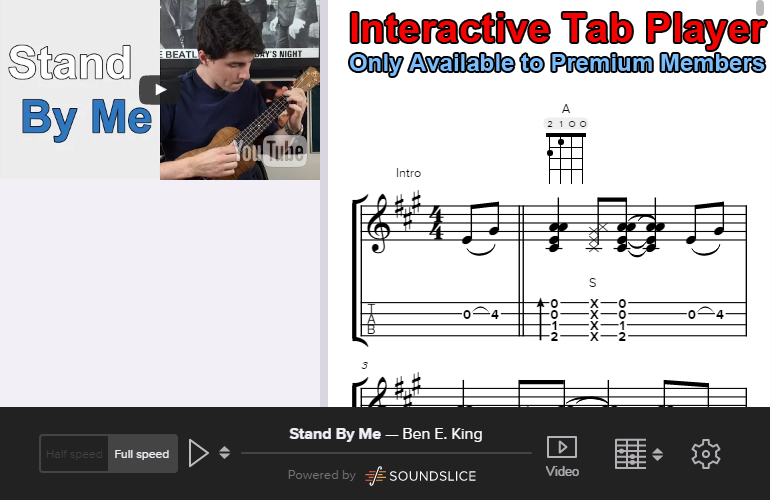 Backing Track Play Along For Solo