Below is the lesson for "Song of Storms".
Helpful Tips
In this ukulele and piano duet, you'll learn a beautiful melody that's played alongside a rich, harmonic backdrop. This song is one of the most popular tunes from the Zelda video game series. It's typically performed with a brisk tempo, but we opted to slow it down to create a chill, somber vibe.
The ukulele part is easy in the aspect that you're playing a single note melody throughout the entire piece. But, there are a couple of things that make it a bit tricky to play. The first tricky element occurs in the opening phrase. You'll be playing notes out of a barre chord.
The second tricky element is seen in bars 5 and 7. These notes require your left hand to stretch across 5 frets. If you're new to performing stretch licks or chords, check out this lesson to learn 3 exercises that help increase left hand reach.
Part 1 – Performance & Free Lesson
Tab Play Along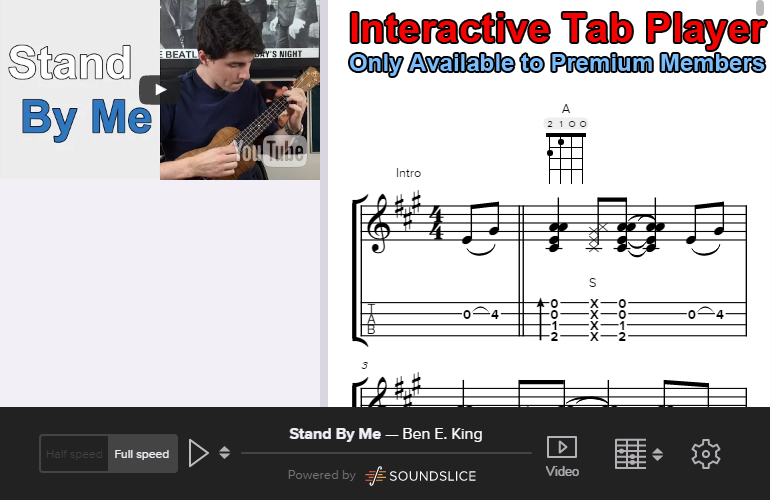 Backing Track Play Along – No Ukulele