Below is the lesson for "Sultans Of Swing" by Dire Straits.
Helpful Tips
Featuring a killer groove, "Sultans Of Swing" is an ideal song for working on rhythm and soloing technique. The bulk of the song is performed as a solo chord melody piece, while the (guitar) solo is played on top of a separate rhythm track. We will be learning the rhythm behind the solo in part 3 of the lesson, as well as the solo itself.
For the rhythm, we will be utilizing a new technique called: Rasgueado. This is a four finger strum pattern that is commonly used in Flamenco style playing. With this technique, you will engage one finger at a time in rapid succession to create a layered strum. Furthermore, the fingernail is used for each strum. We will be using this pattern of order for the Rasgueado: Pinky, Ring, Middle, Index. This technique is demonstrated and explained in full detail in part 1 of the lesson.
Part 1 – Performance & Free Lesson
Part 2 – For Premium Members Tab Play Along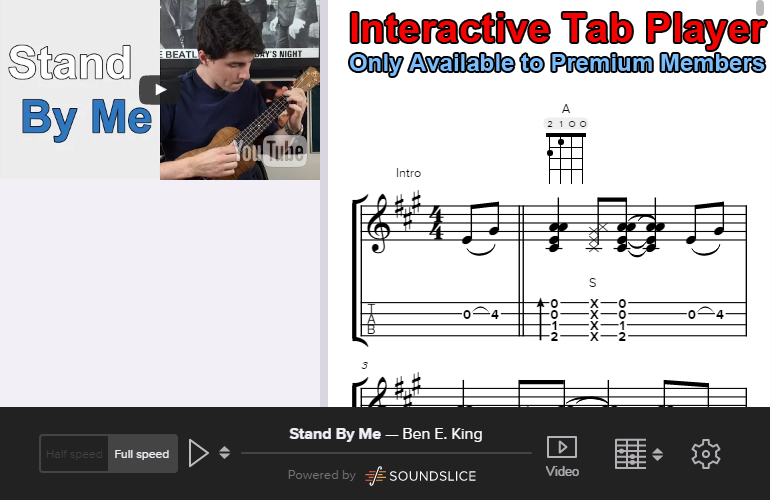 Backing Track Play Along