Below is the lesson for "All I Want for Christmas is You" by Mariah Carey.
Helpful Tips
Learn to strum and sing a Christmas classic! This arrangement includes a full band backing track. The strum patterns for this song are fairly simple. Although, they can be tricky because they're played with a swung rhythmic feel. Check out this lesson if you need a recap on the difference between playing with a straight feel versus a swung feel.
The only other point I want to touch on is that this song can be played with either a High G or Low G ukulele. Evan performed the song with a High G ukulele, while Ashley taught the lesson with a Low G ukulele.
Part 1 – Performance & Free Lesson
Tab Play Along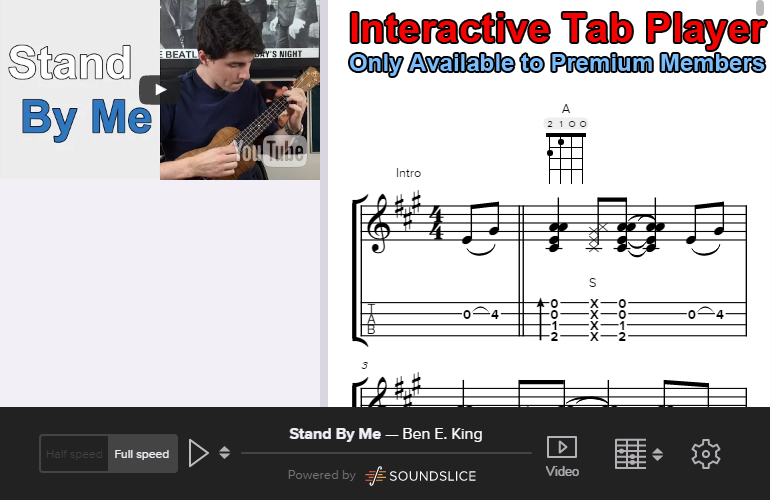 Backing Track Play Along – No Ukulele