Below is the lesson for "Beauty And The Beast".
Helpful Tips
In our inaugural lesson for baritone ukulele, you'll learn an enchanting take on a timeless Disney classic. If you do not have a baritone, fear not, as we've added a chord melody interlude that's played with a High G ukulele.
In the part 1 lesson, Ashley will teach you everything that the baritone ukulele plays. The baritone's role is to accompany the vocal. In other words, you'll be fingerpicking the chords to create a beautiful harmony that you can sing over.
In the part 2 lesson, Andrew will teach you Evan's part. Which is a chord melody that covers some of the most beautiful melody lines in the song.
Part 1 – Performance & Free Lesson
Part 2 – For Premium Members Tab Play Along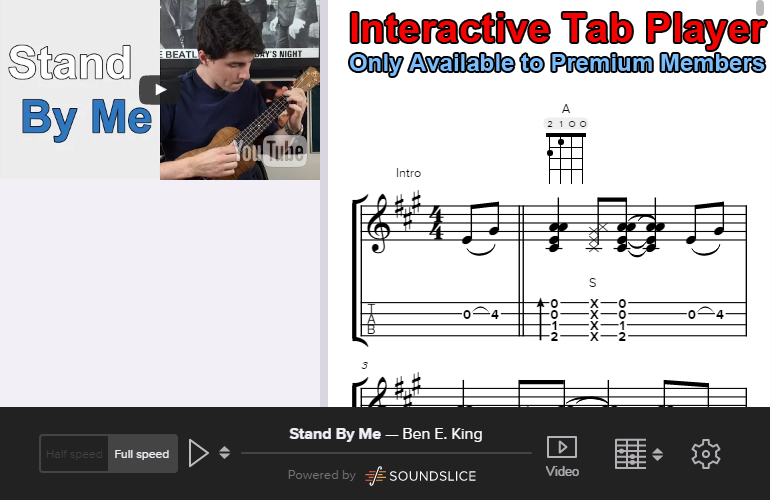 Backing Track Play Along For Solo