Below is the lesson for "Blue Christmas" by Elvis Presley.
Helpful Tips
Learn to strum and sing a Christmas classic! This arrangement includes a full band backing track. The strum pattern for this song is extremely simple. It's essentially a variation on the island strum. While this is a walk in the park for most beginners, some of the chords may be a bit challenging.
As such, I'd recommend using the fingerings we suggest in the lesson video. If you need a recap on proper form for partial and full barre chords, check out this lesson.
For those of you who are more advanced, I've added a ukulele solo to the track! The solo is intended to be played on Low G, but will work for High G. In the part 2 lesson, we'll learn the solo and I'll offer up some suggestions for working around the low G notes if you only have a high G uke.
Part 1 – Performance & Free Lesson
Part 2 – For Premium Members Tab Play Along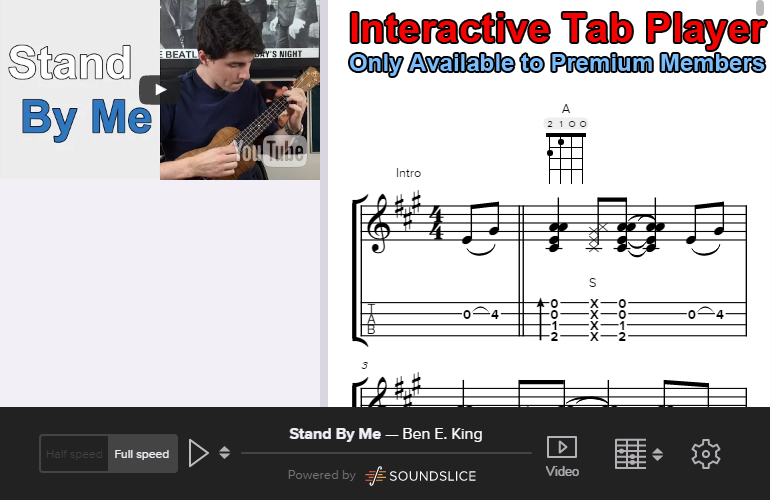 Backing Track Play Along – No Rhythm Ukulele
Backing Track Play Along – No Ukulele Solo