Helpful Tips
In our second lesson featuring U-Bass and Drums, you will learn a jazzy chord progression played with a Bossa Nova rhythm. You'll also learn a latin-infused melody and solo that is played over the rhythm.
Bossa Nova is known for its syncopated rhythms. In this lesson, we have kept the rhythm of the chord progression simple, but have really spiced up the melody and solo. With that said, the chord progression consists of jazz voicings. These chords are most likely all new shapes and can be quite tricky to transition to and from. Thus, in the part 1 lesson we will exclusively focus on this; as well as playing the chord progression to correctly match the Bossa Nova style and vibe.
In the part 2 lesson, we will be learning the melody and the solo. Since the rhythms are very syncopated in this section, we will primarily be focusing on playing by ear. Remember: if you can sing it, you can play it. The melody and solo are almost entirely played on the first string using the thumb for plucking.
* Note: Click HERE for the U-Bass lesson for EP008.
Part 1 – Performance & Free Lesson
Part 2 – For Premium Members Tab Play Along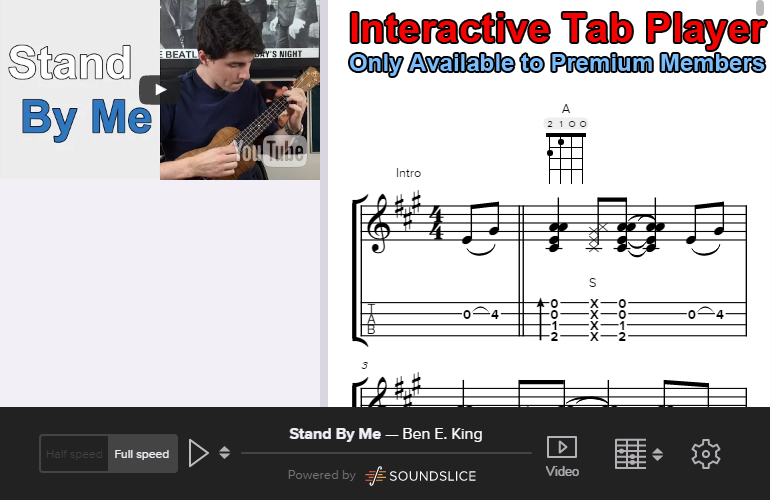 Backing Track Play Along – No Lead Ukulele
Backing Track Play Along – No Rhythm Ukulele