Below is the lesson for the Theme to "James Bond".
Helpful Tips
A cunning theme fit for a spy; this arrangement includes a full band backing track to authentically recreate the original recording. This piece is perfect for the advanced ukulele player as it will challenge you in many ways. The first of which can be seen by the technique required to perform the Riff. To accurately mimic the guitar riff, you'll learn to use your index finger as if it was a pick (a.k.a, a plectrum).
Another tricky part occurs when you transition into the horn section. This section, and the preceding sections: Build Up & Climax, use a swung 8th note feel; eventually returning to a straight 8th note feel in the second interlude.
Lastly, the Outro's rhythm is highly syncopated. In the part 2 lesson, we'll be counting and clapping the hits to help tackle this difficult rhythm.
Part 1 – Performance & Free Lesson
Part 2 – For Premium Members Tab Play Along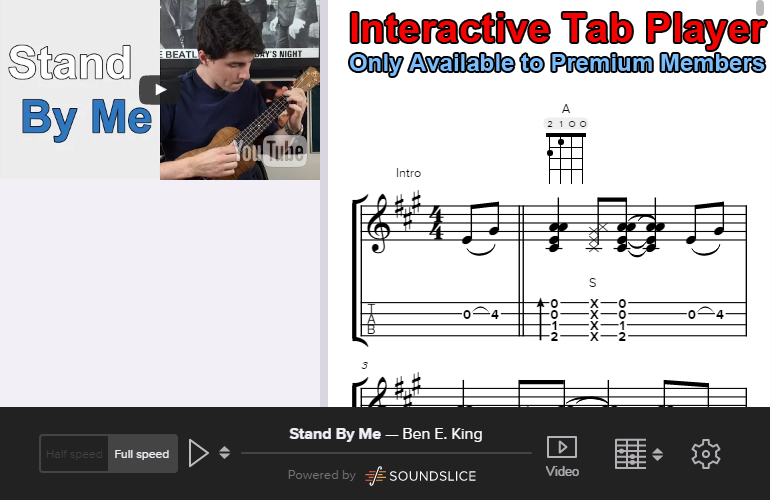 Backing Track Play Along – No Ukulele