Below is the lesson for the "Motown Medley" by the Jackson 5, Marvin Gaye & Tammi Terrell, and Stevie Wonder.
Helpful Tips
In this medley, you'll learn 4 classic Motown songs:
"I Want You Back" and "Who's Lovin' You" by the Jackson 5 (Level 4 and Level 2)
"Ain't No Mountain High Enough" by Marvin Gaye & Tammi Terrell (Level 2)
"Signed, Sealed, Delivered" by Stevie Wonder (Level 3)
These 4 songs are played over a full band backing track and can be performed on either high or low G ukulele.
As you can see above, I've labeled the levels in red text. The first song is the most challenging of the bunch. It's chock-full of syncopated rhythms… a.k.a., the secret sauce that makes Motown songs groove! As such, I'd recommend this piece for the advanced player.
The two songs that follow are MUCH easier to play. They are perfectly suited for the intermediate player. Finally, the last song is a step up in difficulty. It's best suited for the seasoned intermediate player due to its use of funk-style strum patterns.
Part 1 – Performance & Free Lesson
Part 2 – For Premium Members Tab Play Along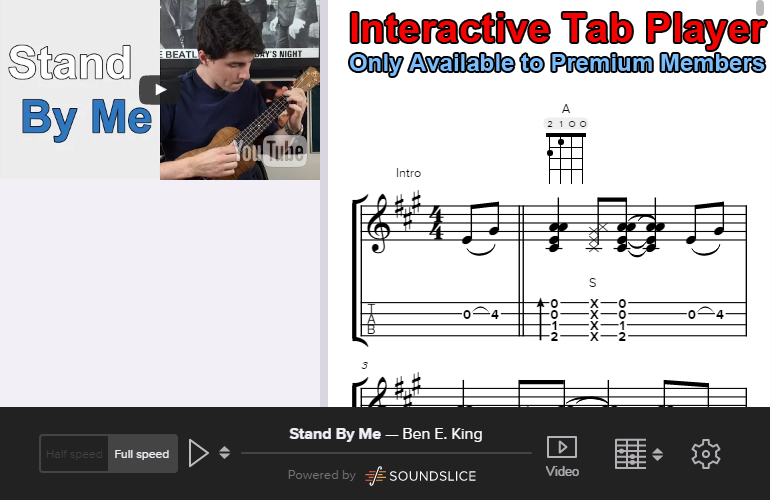 Backing Track Play Along – No Ukulele