Below is the lesson for "Rockin' Robin".
Helpful Tips
A classic 60's hit; learn an upbeat rhythmic pattern and bluesy solo that you can play over a full band backing track! This lesson is split into two parts: Rhythm (covered in the part 1 lesson) and Lead (covered in the part 2 lesson).
Rhythmically speaking, this piece is perfect for the intermediate player. While the bulk of this song uses the beginner-friendly "island strum pattern", the challenging part will be the tempo in which it's played at: 173 BPM. This piece also uses more advanced rhythmic techniques such as, triplet strums and muted strums.
On the contrast, the solo will be best suited for the advanced player. It is blues-based, but puts melody at the forefront. To create a melodic sounding lead, the solo was crafted using "changes". Playing "changes" means to play the notes that match the chord being used at the time (this concept is taught in our course: An Introduction to Music Theory & Jamming).
* Note: Click HERE for the U-Bass lesson for "Rockin' Robin".
Part 1 – Performance & Free Lesson
Part 2 – For Premium Members Tab Play Along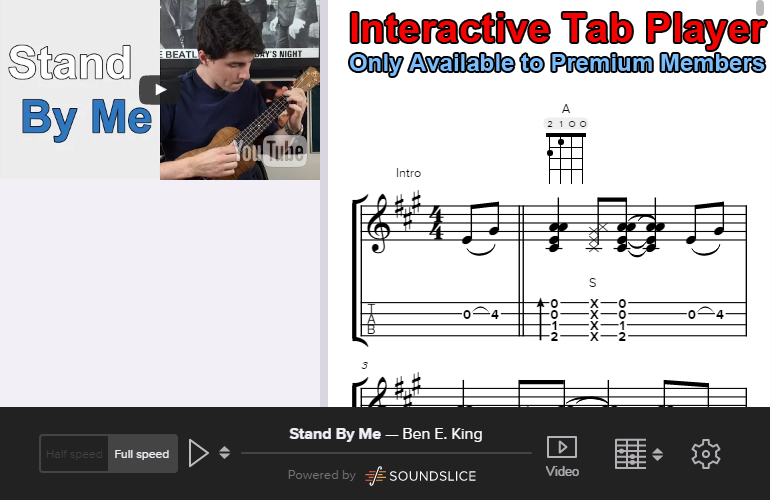 Backing Track Play Along – No Rhythm Ukulele
Backing Track Play Along – No Ukulele Solo