Below is the lesson for "A Fifth of Beethoven" by Walter Murphy.
Helpful Tips
Classical meets disco and funk in this arrangement which features a full band backing track. Originally released in 1976, it rose to the top of the Billboard Hot 100 chart before being included on the soundtrack to Saturday Night Fever.
I've always been a fan of this song because it tastefully blends multiple genres: classical, disco, and funk. In turn, transforming a staple piece from the classical world into a modern adaption.
From a playing perspective, this is a challenging piece to play. The biggest reason comes down to feel. This song is all about groove, and we'll be swinging the rhythm most of the time.
Hold on… What do you mean by "most of the time?"
Well, sometimes the feel changes to straight rhythms. And a lot of times this change lasts for less than a measure! Tricky, Tricky! But fear not, we'll be talking about this in the lesson videos.
Part 1 – Performance & Free Lesson
Part 2 – For Premium Members Tab Play Along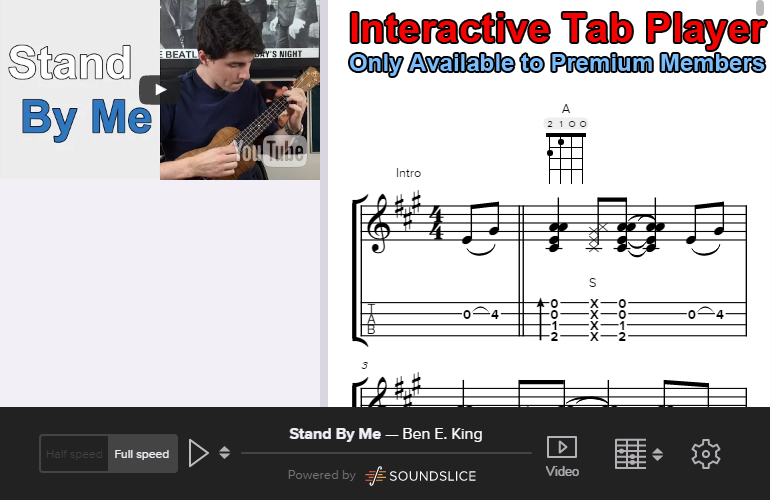 Backing Track Play Along – No Ukulele