April 29, 2017 at 9:39 pm
#11243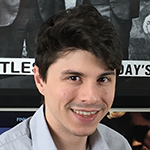 Andrew
Keymaster
Well, there are two ways to answer this cyclopsphucle:
1) Yes, you must play our arrangement. For ex: if you know a single note version of "Ode to Joy" and submit that, it will not qualify as entry into the giveaway. Plus, this challenge is related to Rock Class 101 material, so most likely I will have to delete that performance from this post.
Members are always welcome to post any video/audio performance in this forum (regardless of: if it's a Rock Class 101 lesson or something you learned elsewhere): Showcase Your Playing.
2) If your question is more-so: I am a very beginner and struggle to make it through the entire piece. Then, please post what you can play! I'm here to help and will give pointers and feedback to all who participate. But, again please note that the entire performance is required to receive an entry into the giveaway.
This reply was modified 6 years, 4 months ago by

Andrew

.