December 11, 2016 at 11:16 am
#9304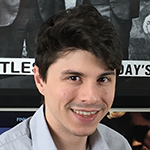 Andrew
Keymaster
Hi Junsei,
I wrote you back on PayPal, here is what I sent to you:
Thanks for purchasing the gift card! You should have been emailed a code that you will enter at the bottom of the gift card page: https://rockclass101.com/secureaccess/signup/giftvoucher
Please make sure you are logged in first, before entering the code on that page. Please let me know that you receive access.
Thanks!
Drew