Below is the lesson for "Jump" by Van Halen.
Helpful Tips
A perfect blend of classic rock and pop! This fingerstyle arrangement is presented with a full band backing track, but can also be played as a solo ukulele piece.
So it goes without saying that this arrangement is for the advanced player. But, not every aspect of the arrangement is at an advanced level. For example, the opening synth riff is at an intermediate level of difficulty. Therefore, I'd recommend jumping in and learning as much as you can. Even if you do not learn the entire arrangement, you will get better in the process.
And there's so much to pull from this arrangement! From a fingerstyle piece that takes advantage of the entire span of the neck (frets 0-15) to a blazing solo that uses exotic techniques such as, tapping. This arrangement is truly a masterclass in performance and technique!
Part 1 – Performance & Free Lesson
Part 2 – For Premium Members Tab Play Along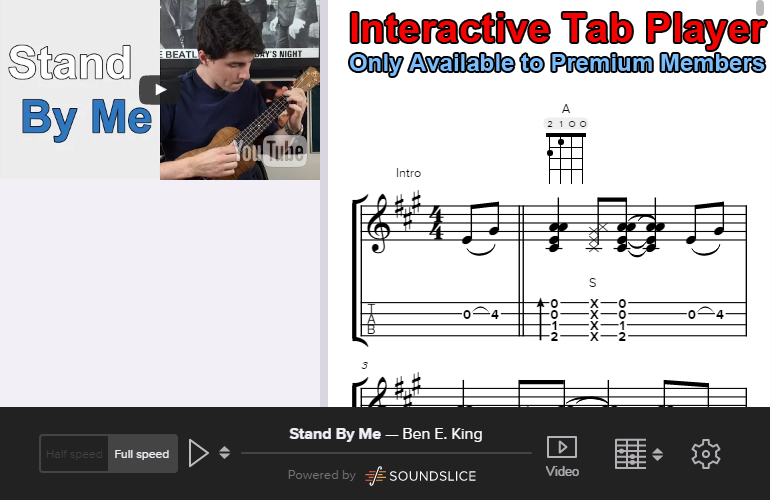 Backing Track Play Along – No Ukulele