Below is the lesson for "Someone Like You" by Adele.
Helpful Tips
This arrangement was written to accompany a vocal performance. Thus, this lesson includes a backing track (sans uke) featuring Stephen Cox on bass and Vanessa Graniero on vocals.
Throughout this arrangement the uke is playing arpeggios. This is basically the exact part that the piano player's right hand plays on the record. Stephen will be playing the piano player's left hand (bass). The rhythm is straight-forward by playing 16th notes throughout. There are a few ritards and fermatas at the end of certain sections. Overall, this is a great opportunity for using a 3 finger approach to fingerpicking.
Part 1 – Performance & Free Lesson
Part 2 – For Premium Members Tab Play Along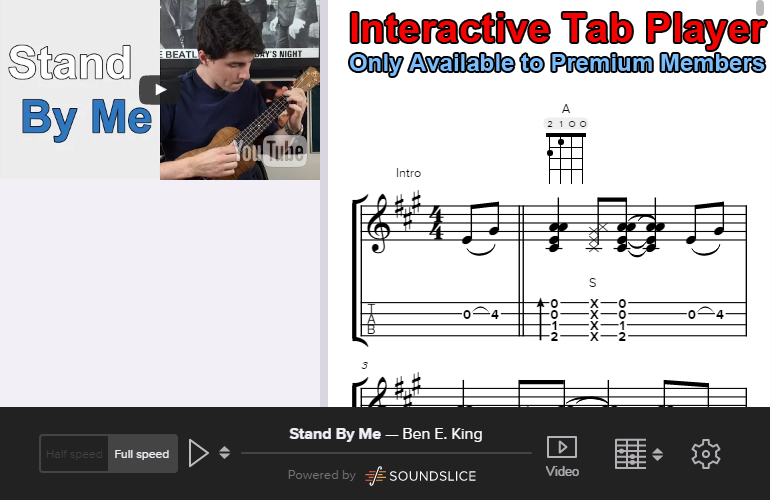 Backing Track Play Along