Below is the lesson for "The Chicken" by Jaco Pastorius.
Helpful Tips
"The Chicken" is a Jazz-Funk based groove with a catchy melody and a great bass line. This arrangement features two backing tracks. One for rhythm playing, the other for lead.
I would recommend starting with the chords and learning the 16 bar form. You can always simplify the chords to 'stock' shapes instead of the ones used in the arrangement. The trickiest part of the melody is the timing. Try to memorize the hits and 'feel' the beat.
The solo contains a few stock blues licks, but features a 16th note run that plays changes over the chord progression. This is the hardest lick in the solo. Alternate picking should be used throughout the entire solo. The on-screen tab viewer will come in-handy for this arrangement. Be sure to change the player from 'Video' to 'Audio Only' so you will be able to manually choose the playback speed. This is a great technique building lesson. Hope you enjoy this Funky groove!
Part 1 – Performance & Free Lesson
Part 2 – For Premium Members Tab Play Along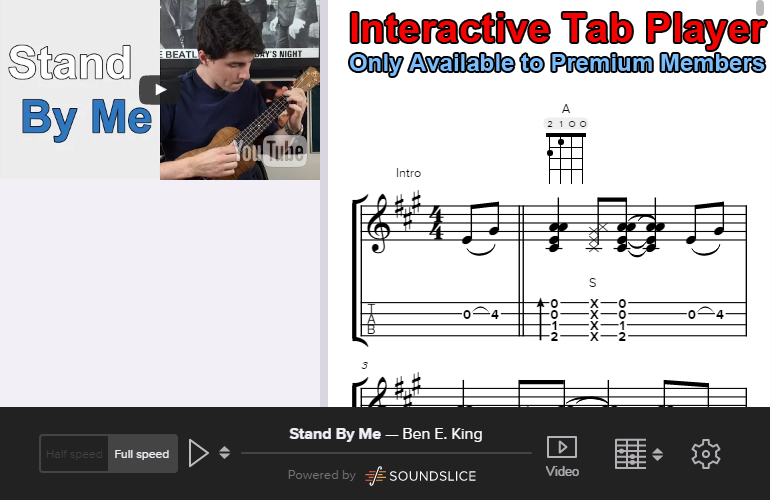 Backing Track Play Along – For Rhythm
Backing Track Play Along – For Lead