Below is the lesson for "Waimanalo Blues" by Country Comfort (Hawaiian Song).
Helpful Tips
Originally recorded by Country Comfort, our arrangement is based on a live performance featuring Israel Kamakawiwoʻole. Here is the LINK to watch the performance, which also features Henry Kapono on lead vocals.
This arrangement features 2 ukuleles: rhythm and lead. The rhythm incorporates slaps on beats 2 and 4. If this is a new technique for you, here is a lesson that introduces you to it. The lead ukulele is a solo that plays over the Verse of the song. The solo plays changes over the chords. So, what does that mean exactly?
Think of playing changes like this: Your lead line highlights the notes of the chord being played at the time and changes to reflect the notes of the next chord and so on. So for example, the first 2 bars of the verse are G Major. The solo highlights the chord tones (notes) of G Major in these 2 bars. The third bar switches to D Major, so our solo licks will change to highlight the notes of D Major. Playing changes creates a melodic approach for soloing.
Part 1 – Performance & Free Lesson
Part 2 – For Premium Members Tab Play Along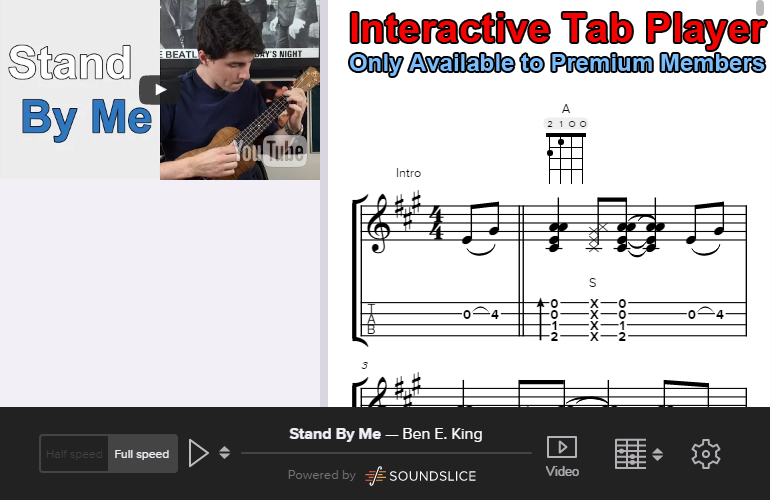 Backing Track Play Along