Below is the lesson for "Cripple Creek".
Helpful Tips
This bluegrass song is presented as a duet where high G ukulele is played with clawhammer style and baritone ukulele is played with Carter Family picking. If you're new to clawhammer technique, jump into our course to learn how to do it!
Carter Family picking is a type of fingerstyle playing where the melody is played on the bass strings (D and G), while rhythm strumming continues above, on the treble strings (B and E). This gives it a unique sound since conventional fingerstyle playing typically places the melody on the treble strings.
Part 1 – Performance & Free Lesson
Part 2 – For Premium Members Tab Play Along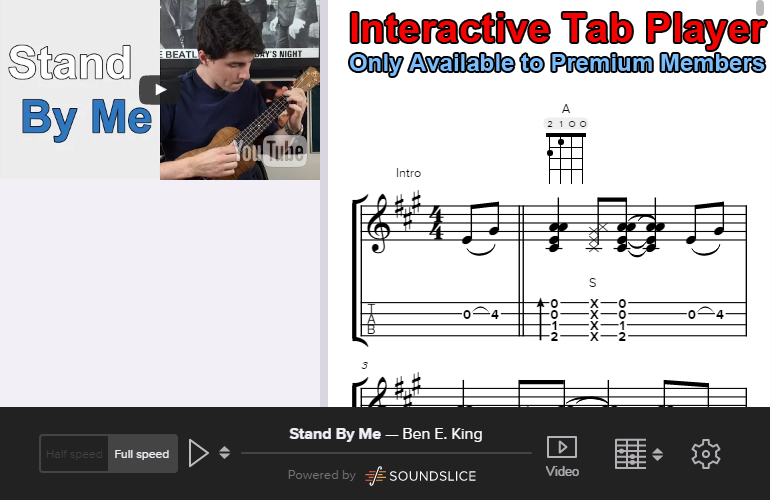 Backing Track Play Along – Sans High G Ukulele
Backing Track Play Along – Sans Baritone Ukulele