May 20, 2017 at 10:46 pm
#11652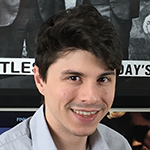 Andrew
Keymaster
Wow, I am really impressed with everyone's playing! James, you did very well! It's tricky to play that last melody up the neck!
Great job Jess, I see you take after your dad 🙂 Keep up the good work, I wish I could play like that at 13!
Alain that was wonderful 🙂 fedindark and kentuckyfriedpenny, you guys did great too!