June 30, 2022 at 3:07 pm
#52481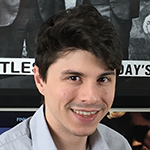 Andrew
Keymaster
@threepwoodjones – That was a great take that was played with great feel! Try not to be so hard on yourself, we are always our worst critic. Recently, I did a million takes for "Blackbird" and the one that was used in the final performance, I sent to Stephen for feedback with a message saying "this sucks." He was quick to point out that it did not and that I was too much in my head thinking negatively.
I notice that if I walk away from listening to it for a couple days, then come back and re-listen, I realize that he's right and it was fine all along.

@tessiert – Excellent take, Trace! Bravo on the tempo! Keep up the good work 🙂

@sir_anzalot – Could have fooled me, the tone on that uke is phenomenal! Although the player has something to do with that too, LOL. It was beautifully played with great finesse. Now the pressure is on to play it at your wedding 😉

@andrewvh – Bravo! Knocked it outta the park this month! One of my favorite performances from you 🙂

@ukealori – Well played! Couple spots here and there that you can target your practice to smooth out, but it was great overall! Keep up the good work 🙂

@yukalele – Yikes! Sounds like you've had quite the month, but it looks like you're on the mend 🙂
Playing sounds great, I would just slow down a little bit to make sure you land in the correct fret(s) each time.

@kpurdy – That's so cool to hear! Bet this brings back some good memories 🙂
Playing was great! I would suggest practicing one melody at a time with a metronome. Go slow and work towards keeping it nice and steady.