July 1, 2022 at 2:08 pm
#52563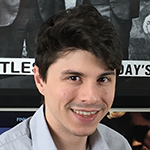 Andrew
Keymaster
We did it! We crushed the Spring Challenges!
282 members participated in our last 3 challenges and I have been blown away by everyone's performances! Thanks to each and everyone of you who participated.
We are going live at 12 PM EST (check your local time zone) on July 4th to announce the winner of the Spring Challenge who will be rewarded 10 EXTRA entries! The live stream link is below:
—-
Here is everyone who participated this month. Please let me know if there are any discrepancies.
deadbuggy
deadbuggy
uku_on
uku_on
katazumiri
katazumiri
rafaela
rafaela
rebeca
rebeca
leb397
leb397
laurakarr12
laurakarr12
gstriph
gstriph
johanna2509
johanna2509
clempek
clempek
morrieuke1
morrieuke1
brettboy
brettboy
misterbones
misterbones
shmu88
shmu88
joe150
joe150
zongozongo
zongozongo
ajk101
ajk101
jlbross
jlbross
samash07
samash07
leslieb
leslieb
barbecueblack
barbecueblack
suekulele
suekulele
dal08260
dal08260
lhamilton
lhamilton
qiuyan
qiuyan
robinboyd
robinboyd
ldarrow
ldarrow
rickeymike
rickeymike
mark1256
mark1256
tim0721
tim0721
laurajax
laurajax
wongbrown
wongbrown
lyndallk
lyndallk
jebergeron
jebergeron
june2020
june2020
ukandrea
ukandrea
kdeacon7
kdeacon7
ukulelee
ukulelee
krajisunny
concan
concan
lynnzo
lynnzo
ccwuke
ccwuke
terryfallon3
terryfallon3
kmoore925x
kmoore925x
karenj
karenj
smudge
smudge
joannetala
joannetala
gmflin8
gmflin8
kidelozzi
kidelozzi
dianna
dianna
riley_ukulele
riley_ukulele
seoulkim
seoulkim
ebetsimo
threepwoodjones
tessiert
tessiert
sir_anzalot
sir_anzalot
andrewvh
andrewvh
ukealori
ukealori
yukalele
yukalele
kpurdy
kpurdy
pysanky
pysanky
uku241
uku241
dottiectrain
biancak
biancak
henri0
henri0
lbilkie
lbilkie
janaq1
janaq1
coffeemug
coffeemug
alysun1
dividedsky
dividedsky
docsiphon
docsiphon
annemarie
annemarie
mademoiselleannette
nelsonlin2021
nelsonlin2021
mkstewart67
mkstewart67
sarahd
sarahd
puppylovesuke
puppylovesuke
omaon4
omaon4
sir_anzalot
brettboy
brettboy
brettboy
brettboy
brettboy
brettboy
brettboy
brettboy
brettboy
brettboy
This reply was modified 3 months ago by

Andrew

. Reason: Spring Winner & Trivia Winner Added