July 8, 2017 at 3:53 pm
#12762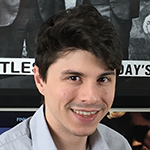 Andrew
Keymaster
Hey guys, the upload limit is only 5 megabytes. The upload feature is more for sharing photos. In the last 3 challenges I have accepted videos from members and hosted it for them. This time around, I'd like to ask everyone to please create a YouTube account to host your videos and share the video link on the forum.
Creating an account is easy and free 🙂 here is the link to create an account: https://www.youtube.com/create_channel
If you are absolutely against doing so, please send me the performance video and I'll be happy to host it for you: [email protected].