June 27, 2022 at 8:45 pm
#52435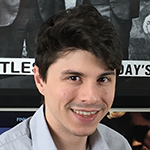 Andrew
Keymaster
@laurajax – Excellent performance! Only thing I'd say is to cut down on the gaps between the themes.

@wongbrown – Bravo, Sheila! This is the best performance I've heard from you to date. I'm going to send it to Chris, I'm sure he'll love it 🙂

@lyndallk – You aced it! Loved watching it 🙂

@jebergeron – Excellent feel throughout your performance! Only thing I'd say is to keep working on the walk up section and the part after it to bring it up to the tempo of the first melody.

@june2020 – Well done this month, June! I thought the higher notes sounded great! Only thing I'd say is to work on keeping timing steady in those two higher themes. But it was great overall! Keep up the good work 🙂

@ukandrea – Awesome to hear about the update with the UKC 🙂
Playing sound great! Great articulation throughout. When you get back, I'd work towards gradually boosting tempo. Safe travels!

@kdeacon7 – Very impressive take for your third fingerstyle tune! I was really impressed with your comprehension of the rhythms. They aren't easy in this piece!
Couple tips. First, try to memorize it. Start with 8 bar sections. This way you can focus on how you are playing it. Check out this article and video as I break down why this is important.
Second, try to keep your fingers planted as you build chords. For example, the E chord in bar 1. You're lifting up after each note. This cuts the sustain. Double check that part in the lesson because I remember talking about tips for playing this tricky section.

@ukulelee – Excellent performance! That cutaway def helps for reaching those high notes 🙂