October 9, 2016 at 8:39 pm
#8048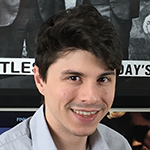 Andrew
Keymaster
Thanks for the kind words guys! I am very much looking forward to see the forum grow! Btw, couple quick changes:
1) Added toolbar to access your profile, messages, and forum posts easily. This is above the main menu.
2) Made it an option to upload an avatar instead of having to use gravatar.
If anyone has more suggestions for making the forum better, let me know 🙂